It's here! It's here! I'm so excited to share the gorgeous cover for The Better to See You, the second book in my Transplanted Tales series. Is Seth Wolf hot, or what?!? And look at those eyes… Wowza!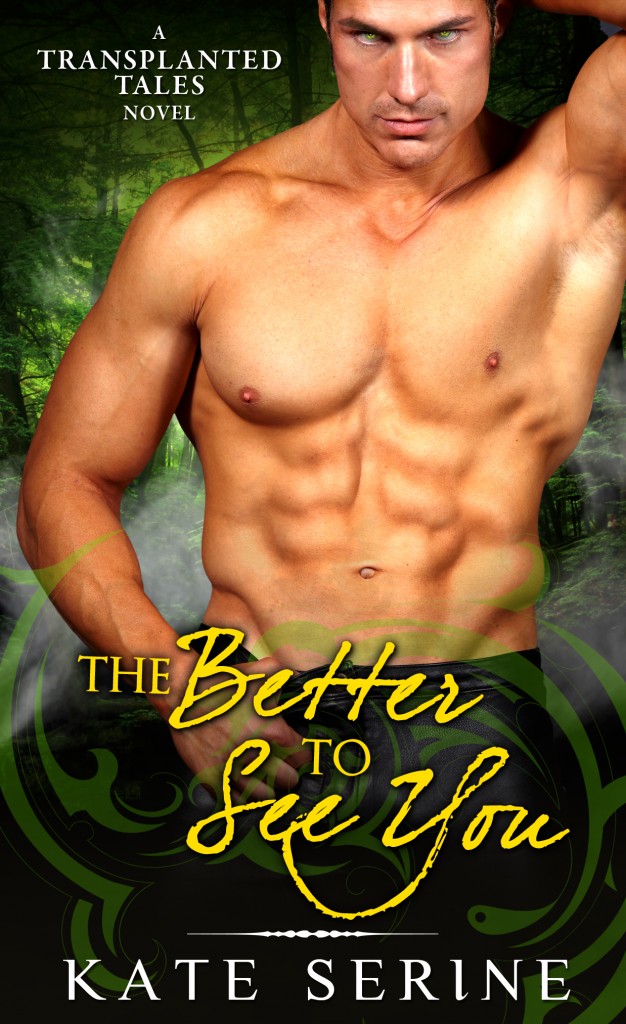 Once upon a time, a spell went awry and Make Believe characters were cast into the ordinary world. And the results aren't always happily ever after…
Everyone thinks fairy godmothers can do no wrong. But if not for a certain spell mis-cast by Lavender Seelie, Cinderella's former fairy godmother, the Tales would not be stuck in the Here and Now. Fortunately for Lavender, she's about to get a second chance at a happy ending…
The Refuge, a sanctuary for wayward Tales, seems like the perfect place for Lavender to start a new life—especially when she discovers an unexpected ally in Seth, the brooding werewolf who's been typecast as a villain ever since his run in with Little Red Riding Hood. But when humans from nearby towns start turning up dead, their bodies mutilated with archaic Tale symbols, Lavender wonders if Seth's deep sensuality has blinded her to the truth. And that distraction could put innocent lives in danger. Including her own…
 * * * GIVEAWAY ALERT!!! * * *
As a special treat to celebrate the cover reveal of The Better to See You, I've decided to give away three copies of Red (Transplanted Tales #1), the novel in which you first get a chance to meet Seth, the much-maligned fairytale werewolf, and Lavender, the woman he's destined to love.
 More about RED: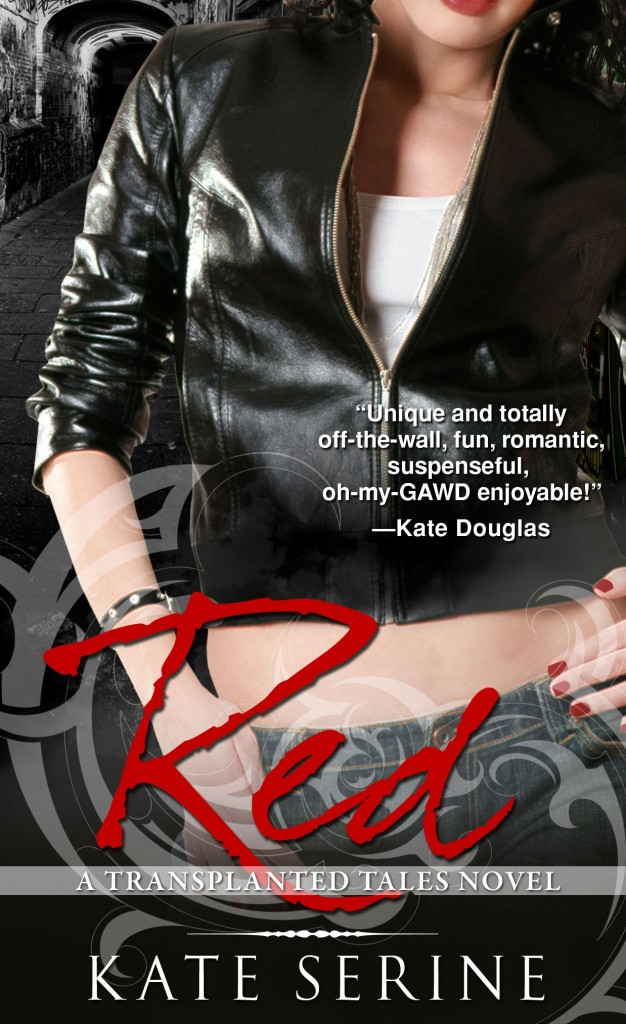 "My name is Tess Little. But everyone calls me Red."
Once upon a time, a spell went awry, stranding Make Believe characters in the ordinary world.   Since then, Tess "Red" Little—a/k/a Little Red Riding Hood—has worked as an Enforcer for the Chicago branch of the Fairytale Management Authority. But, consider yourself warned—she's not just some waif with a basket of goodies. All grown up and with nothing to lose, a gun and combat boots is more her style. And Red's new assignment threatens to be short on happily ever afters…
Someone is murdering transplanted Tales in gruesome fashion. The list of fictional characters capable of such grisly acts is short and includes more than one of Red's old flames. And if that wasn't bad enough, there's another complication, in the form of sexy, enigmatic Nate Grimm, the FMA's lead detective and part-time Reaper. Used to following her own rules and living life on the edge, Red has managed to avoid taking on a partner until now. But Nate's dark side makes him perfect for a case like this. That is, if she can trust him. Because if there's one thing Red knows for sure, it's that believing in the wrong person can have big, bad consequences…
* * *  Amazon.com and BarnesandNoble.com  * * *
Enter the giveaway below and good luck! The giveaway closes Tuesday, September 25th at midnight.
Thanks for stopping by, everyone! 😀  And special thanks to the awesome bloggers who agreed to help me unveil my new cover. Please stop by their websites as well and check out their posts!
Readers Confession
Nocturnal Readings
Yummy Men and Kick Ass Chicks
Paranormal Cravings
Book Lovin' Mamas
Little Read Riding Hood
Kindle-aholic's Book Pile
Jenny Sulpizio (post to appear on 9/20/2012)
Marisa Cleveland (post to appear on 9/22/12)