Welcome to my stop on
Cupid's Playground Blog Hop and Giveaway
! Thanks to Jenese at
Readers Confession
for hosting this super fun blog hop!
In this blog hop, we're declaring our undying love (or lust) for those heroes, hunks, and alpha males from the literary world who make our little hearts go pitter-patter. So, without further ado, here are the twelve hotties (in no particular order) who I'd want Cupid's arrow to send my way!
My Dirty Dozen 
Lucan Thorne (from Kiss of Midnight, Midnight Breed #1 by Lara Adrian) – I am an unabashed super-fan of The Midnight Breed. I seriously LOVE all these guys. But, alas, my heart belongs to Lucan Thorne, leader of the Breed Warriors and alpha among alphas. Although, Sterling Chase just might give him a run for the title…
(On a sidenote: Also discovering the seriously sexy men of Lara Adrian's Dragon Chalice series, which was originally released under her pseudonym, Tina St. John. Any one of these men is welcome to be my knight in shining armor. Definitely swoon-worthy!)
Thierry Durand (from Private Demon: A Novel of the Darkyn by  Lynn Viehl) – Although all of the Darkyn men have their charm, there's just something about Thierry that stole my heart. Maybe it was his brutal past or his intensity, but he's definitely on my list!

Dante from When Darkness Comes: Guardians of Eternity #1 by Alexandra Ivy) – I have several "favorite" hunks in this series, but Dante's "wicked pirate" vibe had me at "hel-lo, handsome".

Rhage (from Lover Eternal, Black Dagger Brotherhood #2 by J.R. Ward) – I had a tough time picking my favorite hunk of hotness from J.R. Ward's amazing alphas. But as much as Wrath gets my blood pumping and Zsadist's story melts my heart, Rhage has always been my favorite. Maybe it's because he could've had a harem of gorgeous women, but he chose Mary who is girl-next-door pretty but whose inner strength and warrior spirit are a match for his own.
Aric and Misha (from Sealed with a Curse, Weird Girls #1 by Cecy Robson) – Aric, super sexy alpha werewolf, or Misha, super sexy master vampire? Hmm. Tough call. Although it's clear which super sexy supe Celia's heart belongs to, that doesn't keep me from drooling over Misha, too. It's a shame these two aren't so good at sharing 'cause that'd be one tasty man-wich. 😉
Nate "Ghost" Weller (from Hell on Wheels, Black Knights Inc. #1 by Julie Ann Walker) – My, oh, my… Sexy, dangerous, and tortured by his past, Nate Weller is just all kinds of hotness! Cupid can send him my way anytime! *taps foot impatiently* Any….time…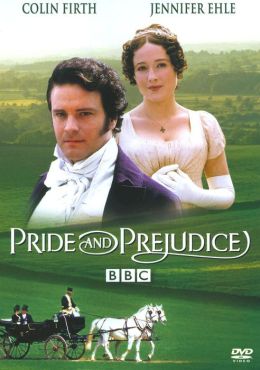 Fitzwilliam Darcy (from Pride and Prejudice by Jane Austen) – In an age of simpering girly-men, Mr. Darcy was an alpha before his time. Gotta love a man who can appreciate the pleasure of "a pair of fine eyes in the face of a pretty woman" and  can still put the smack-down on his advesaries with the aplomb and grace of a true gentleman. Regency hotness at its finest. (And, yes, I realize that this is the cover for the movie and not the book, but Colin Firth will always be Mr. Darcy in my mind!) 😉
Master Chief (from the HALO game and the novels by Eric Nylund) – Okay, so technically Master Chief isn't a romantic lead (unless you count the thing he and his AI advisor Cortana have going on), but that doesn't keep me from crushing hard on this stalwart Spartan. He is an alpha's alpha.
Nate Grimm, Seth Wolf, and Nicky Blue – What kind of romance author would I be if I didn't fall in love with the seriously sexy men of my own Transplanted Tales series? I hope you will, too!  😉  In fact, I'm giving away a copy of either RED or THE BETTER TO SEE YOU to introduce you to my handsome hotties. Just check out the info below!
And make sure you stop by the other blogs in the hop to see who they'd love Cupid to send their way! 😀