Transplanted Tales #4
---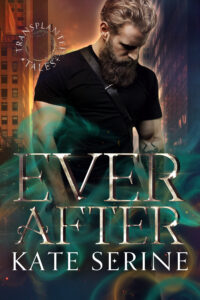 To Catch a Thief. . .
For centuries, Gideon Montrose has served the King of Fairies without question and, often, without mercy. So when the King orders him to apprehend a notorious thief, Gideon obeys. But when he finally gets his hands on the beautiful culprit, Gideon's in for a shock.
Arabella Locksley is none other than the spirited, unpredictable woman he knew back in Make Believe as Robin Hood–the love of his life whose tragic death destroyed his chance at Happily Ever After.
Now, he has an impossible choice. Betray the woman he once loved, or the king he's bound to serve?
---
Praise for Ever After
"Totally new and entertaining." —Kate Douglas
"Ever After, is choc full of the edge of your seat action, minute to minute plot twists, and complex characters that has made the Transplanted Tales a staple on so many shelves. . .Merging both old and new characters, bold and sexy plot lines, elements of mystery, magic, and mayhem, and a level of romance that has to be swooned over to be believed, Gideon's story is definitely one sure to keep pages turning and hearts burning for many a moon." — WTF Are You Reading?
"I have never read anything like this series. . .Fresh and entertaining, these books never cease to both surprise and amaze me." — Yummy Men and Kick Ass Chicks
"Ever After is a beautifully spun tale. . ." —The Reading Cave
"What a great book! Kate SeRine is a new favorite of mine!" —Tea and Book
"Each time I open up a new Transplanted Tale from Kate SeRine I know I am in for a treat and Ever After was delightful and suspenseful." —Caffeinated Book Reviewer
"The action and mystery involved in the story kept me entertained and turning the pages as fast as my eyes could read." —Little Read Riding Hood
"Well-plotted and cast with strong and dynamic characters, Ever After is a paranormal romance filled with suspense, betrayal, dangerous antagonists, and a heavy dollop of humor and romance." —Smexy Books
---
 Excerpt
As I slipped out of the rift, I made a grab, my hand closing around her arm before she even realized I was there. I spun her around, snatching the hood from her head in the same movement.
And then I forgot to breathe.
In my shock, I released her, staggering back with a choked cry, stumbling over my own feet and ass-planting in the fallen leaves. For a long moment, I could only stare up at the woman before me, unable to accept what my eyes were seeing.
"You," I finally managed to croak, tears of disbelief blurring my vision. "It's you."
She took a few hurried steps, ready to bolt again, but then halted midstride, indecision making her falter. With a resigned exhale, she turned back to me and swallowed hard, her brows furrowed. Her chest was heaving and a sob hovered in her voice when she whispered, "Hello, love."
I pulled off my shades and pressed the heel of my hand to my eyes, clearing away the stinging blur. "Who are you?" I demanded, although my voice was cracked, ragged with both sorrow and tentative joy. "Why do you torment me with this humorless jest?"
She offered me a sad smile. "Tormenting you was never my intention."
She slowly came toward me then knelt beside me. My breath shot from my lungs when she took my face in her hands, her touch cool on my skin. My own hands trembled as I brought them up to cover hers. I closed my eyes, committing to memory the tenderness of her fingertips, knowing that at any moment this illusion would vanish, leaving me heartbroken once more.
"This isn't real," I rasped, squeezing my eyes tighter, shaking my head, not willing to indulge this cruel fantasy. "I saw you fall . . . I watched you die."
"Aye, you did," she murmured, her thumbs smoothing away the tears that had made their way to my cheeks. "And for that I'm sorry. I'm so sorry. . . ." And then she kissed me, an all too brief brush of her lips against mine. And I no longer gave a damn if she was real or imagined.
My arms went around her, dragging her into my embrace. I buried my face in her hair, inhaling deeply, the sweet scent of honeysuckle—of her scent—filling my lungs. I shuddered with the strength of my warring emotions—sorrow, anger, elation, heartache, fear—torn between sobbing with joy at having her in my arms again and fury at her for having let me believe she was dead.
I abruptly took hold of her upper arms and held her away from me, studying her intently, looking for some evidence that the wide dark eyes, pert nose, and defiant chin in that lovely heart-shaped face I'd adored were false, that this was some witch or siren sent to trick me, lure me to some horrifying fate with my own longings.
My hands moved from her arms to her shoulders, over the silkiness of her hair, reassuring myself that the woman before me was flesh and blood. Then I took her face in my hands, disbelief making my chest heave with ragged breaths.
"You're alive," I murmured, peering into her beloved face again, knowing I could gaze upon her for eons and still never get enough. "You're truly alive. How is it possible? How is it you're here?"
---
Awards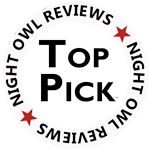 ---
Playlist
Lorde (Royals)
The Chieftains
Apocalyptica
The Lumineers (Stubborn Love)
Queens of the Stone Age
Yeah Yeah Yeahs
Jason Walker (Down)
Hurt
Arctic Monkeys (Do I Wanna Know?)
Elephant
Suzanne Ciani (Sargasso Sea)
Airborne Toxic Event
Metric (Gold Guns Girls)
Nickel Creek
Civil Wars