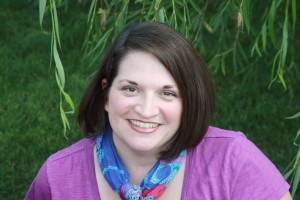 Kate SeRine (pronounced "serene") is a hopeless romantic who firmly believes in true love that lasts forever. So it's no surprise that when she began writing her own stories, Kate vowed her characters would always have a happily ever after. She's the author of the award-winning TRANSPLANTED TALES paranormal romance series as well as two new romantic suspense series: PROTECT AND SERVE (November 2015) and DARK ALLIANCE (June 2016).
Kate is a member of Romance Writers of America and of Indiana RWA and has been a finalist in the Fire and Ice Contest (2010), the Finally a Bride Contest (2010), and the Gayle Wilson Award of Excellence (2013), and is the recipient of The Emily (2012) and the National Readers Choice Award (2012). She is represented by Nicole Resciniti with the Seymour Agency.
Kate lives in a smallish, quintessentially Midwestern town with her husband and two sons, who share her love of storytelling. She never tires of creating new worlds to share and is even now working on her next project — probably while consuming way too much coffee.
---

Honors and Awards
Fire and Ice  – Finalist (2010)
Finally a Bride – Finalist (2010)
The Emily – Finalist/1st Place (2012)