I'm so happy to be a part of my pal Cecy Robson's release day blurb blitz for her most recent WEIRD GIRLS novella, A CURSED MOON! Sending out a HUGE congratulations to Cecy and wishing her every success!
I have to say, I absolutely love the WEIRD GIRLS and can't wait to read this novella about the girls' guy pal and "big brother" Bren. If you haven't tried the series yet, you're missing out! Start at the beginning and then run out and grab your copy of A CURSED MOON. 🙂
Meet the furry big brother that the Wird sisters never had…
Bren is a cocky, brash hound of a werewolf who loathes the idea of belonging to Aric's pack—much less finding a mate. But Bren's hotheaded behavior lands him in the doghouse when he defies Aric's authority in front of his pack, bringing up a sore subject that's bound to make the Alpha wolf's blood boil…
Luckily for him, no one can stay mad at Bren and his wild charm for long. And when some frightening ghosts launch a hostile paranormal takeover, Bren will team up with Celia Wird to take down the evil ghouls before they hurt someone they both love…
Includes a preview of the upcoming Weird Girls novel Cursed by Destiny!
** You can go get your copy of A CURSED MOON at Amazon or Barnes and Noble today!! **
And signed copies of SEALED WITH A CURSE and A CURSED EMBRACE
are available from University Bookstore.
Happy reading!!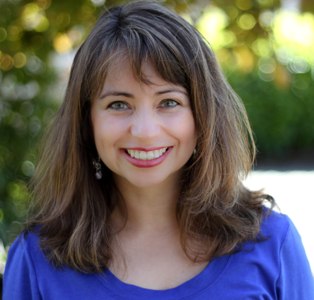 AUTHOR BIO:
Cecy (pronounced Sessy) Robson is a full-time writer, registered nurse, wife, and mother living in the Great Northwest. A member of Romance Writers of America, she attributes her passion for storytelling to the rough New Jersey neighborhood she was raised in. As a child, she was rarely allowed to leave the safety of her house and passed her time fantasizing about flying, fairies, and things that go bump in the night. Gifted and cursed with an overactive imagination, she began writing in May 2009.
Her Weird Girls Urban Fantasy Romance series is published with Penguin Random House's Signet Eclipse and released to stellar praise from multiple reviewers including: Publisher's Weekly, USA Today, and Romantic Times. THE WEIRD GIRLS: A Novella, SEALED WITH A CURSE, A CURSED EMBRACE, and A CURSED MOON: A Novella, are now available. CURSED BY DESTINY, the third full-length novel in the Weird Girls series releases January 7, 2014.
LINKS:
Website:          www.cecyrobson.com
Twitter:           https://twitter.com/cecyrobson
Facebook:        http://www.facebook.com/Cecy.Robson.Author
Goodreads:     http://www.goodreads.com/goodreadscomCecyRobsonAuthor