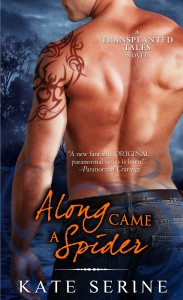 Thanks to all those who stopped by to read my sneak peek of ALONG CAME A SPIDER! The response was so amazing, I've decided to give away two extra runner-up prizes! And the winners are…
Olga S.
Shadow K.
Elizabeth H.
Melissa H.
And the grand prize winner is…
Angela S.
Woohoo! Congrats to all the winners!! I'll be in touch with information on how to claim your prizes.
And thanks again to everyone for all the amazing support for my Transplanted Tales! I can't wait to share the rest of Nicky and Trish's story with you in August! 😀