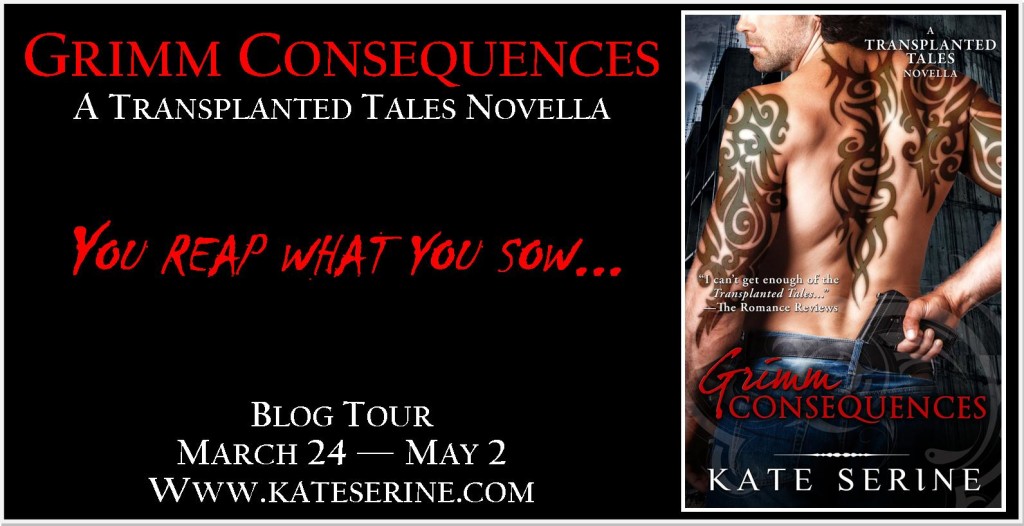 With the release date for Grimm Consequences rapidly approaching, I'm happy to announce the blog tour dates! I can't wait to share more of Tess and Nate's story and am really looking forward to celebrating with all of you! Here's where I'll be visiting between March 24th and May 2nd:
March 24th – Caffeinated Book Reviewer
March 26th – Kindle-aholic's Book Pile
March 28th – Fight For Your Write
April 2nd – The Reading Cave
April 4th – Sabina's Adventures in Reading
April 7th – Books Make Me Happy Reviews
April 8th – Book Lovin' Mamas
April 9th – Urban Girl Reader
April 10th – Little Read Riding Hood
April 15th – Yummy Men and Kick Ass Chicks
April 17th – Talk Supe
April 17th – Live Facebook Chat
April 18th – Bookaholic Cat
April 21st – Romancing the Dark Side
April 23rd – My world…in words and pages
April 25th – Tonya Kuper
April 29th – Readers Confession
April 30th – Between Dreams and Reality
May 2nd – Hot WIPs and Sassy Chicks
TBD – WTF Are You Reading?
TBD – Kait Ballenger
Come join the fun! And be sure to enter the following giveaway when you visit each of my awesome blog tour hosts! 🙂
a Rafflecopter giveaway